2022| 2021 | 2020 | 2019 | 2018| 2017 | 2016 | 2015 | 2014 | 2013
HIGHLIGHTS FOR 2019
Ornate Box Turtle Habitat Restoration
Our team of volunteer workers accomplished a great deal of habitat work in 2019. We worked at the site on 39 days throughout the year and contributed 314 hours of on-the-ground labor to remove exotic plant species and work to restore habitat diversity on 76 acres of a State Natural Area (SNA). We focused on thinning Black Oak trees and brush during January through March and again in fall and early winter.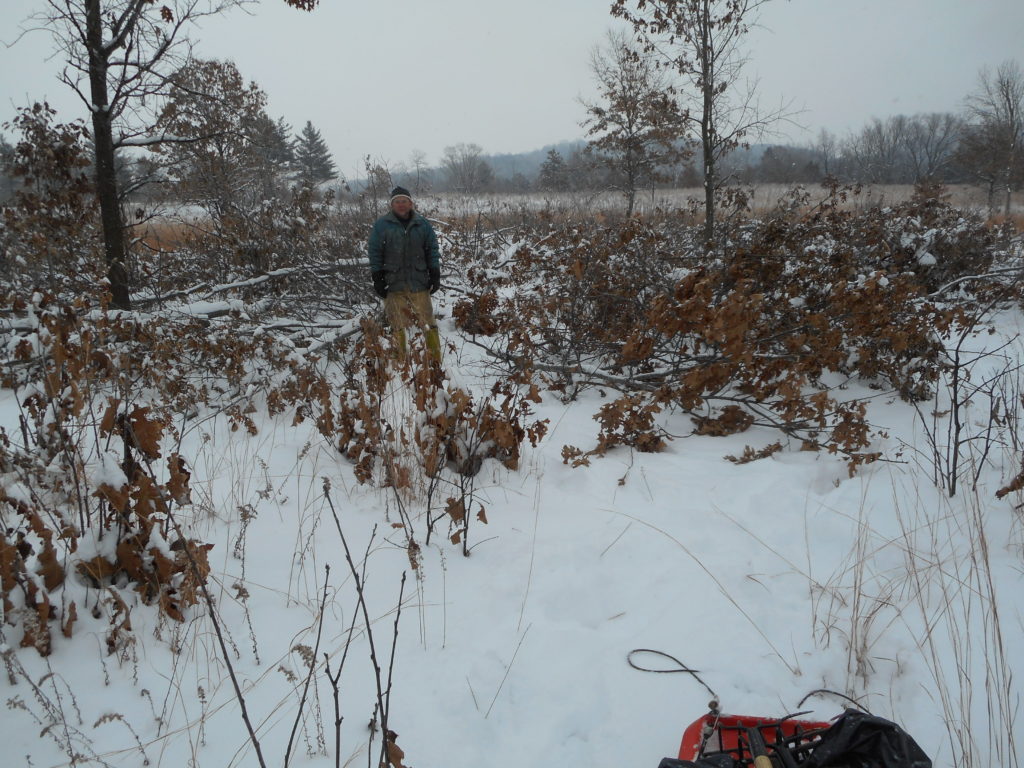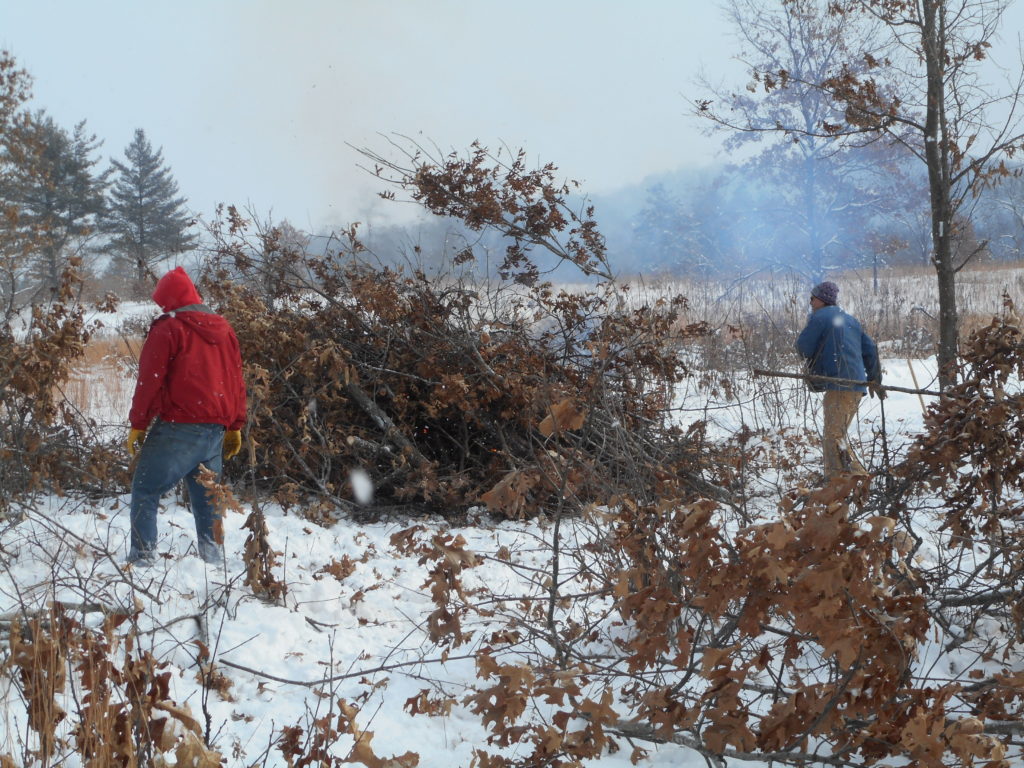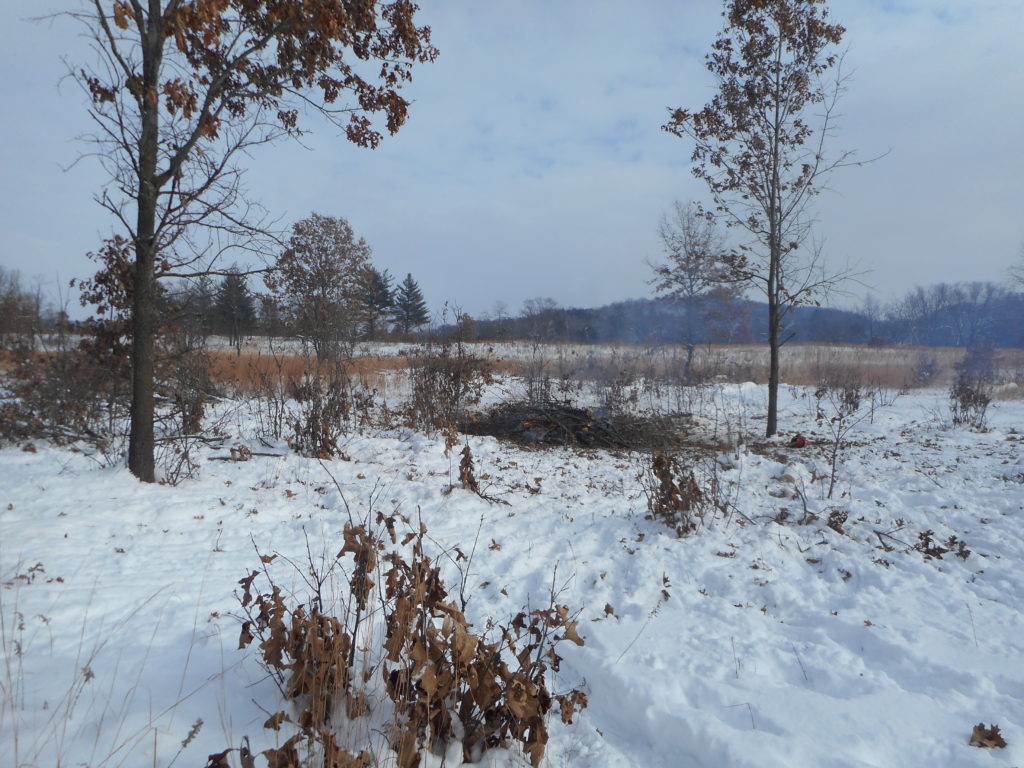 During the spring and summer seasons we conducted management to remove several invasive exotic species such as Spotted Knapweed Centaurea maculosa and Japanese Hedge Parsley Torilis japonica. These species are managed annually, and we are glad to report that Spotted Knapweed, which we have managed for the past seven years, now exists in very low numbers after once being a very significant threat to this SNA.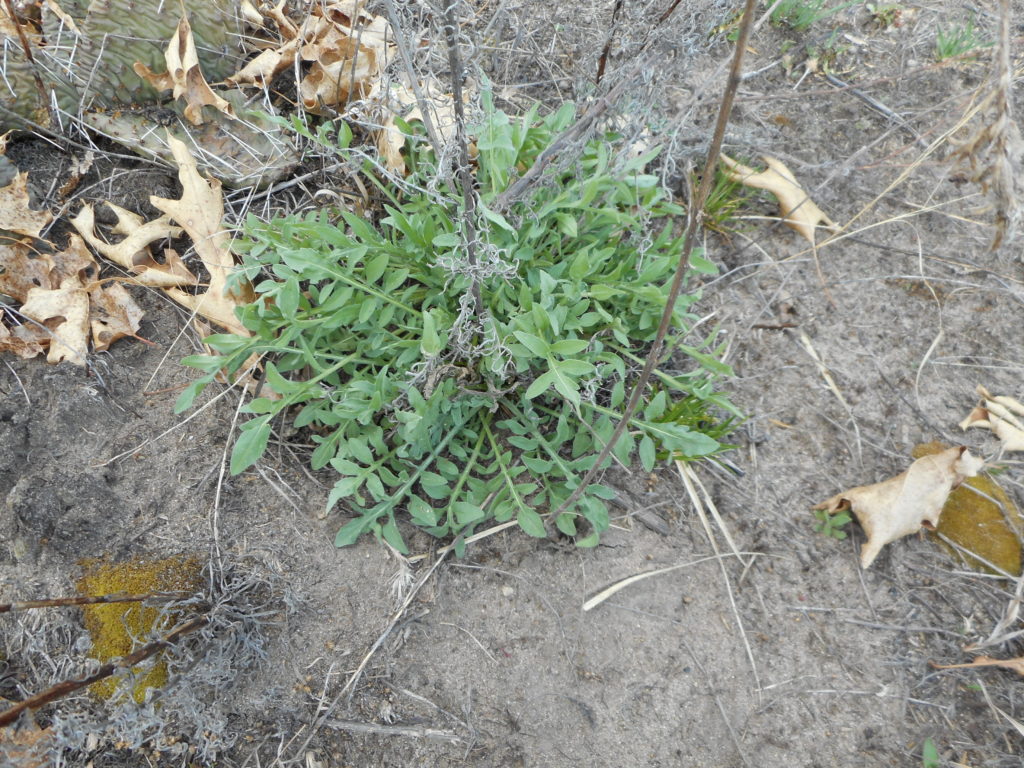 We continued our efforts to thin major Sumac Rhus spp. clones in early fall of 2019. We had significant re-sprouting of the two major clones that we initially cut and treated in 2018. The herbicide we used to dab cut stems, Garlon 4 and Stalker, appeared to have little or no impact on these clones. We recently received a blog from Dr. Thomas Brock, retired UW-Professor and an ecological conservationist, that offers management methods for Sumac clones. We will begin implementing these methods in 2020. We anticipate that this work will require an additional 3-4 years to achieve our desired goal with this species.
WOOD TURTLES
Nest Site Installations
2019 was a very busy and productive year for the Wood Turtle nest site program. Three new nest site types called Nest Boxes were installed in 2019. These sites were initially designed and proven in the southeastern U.S. to protect Diamondback Terrapins Malaclemy sterrapin (Buhlmann et al. 2015). Nest boxes do not require the use of electric fences, but restrict the turtle's entry gap to 3.25″ while preventing entry by the major mammalian predators.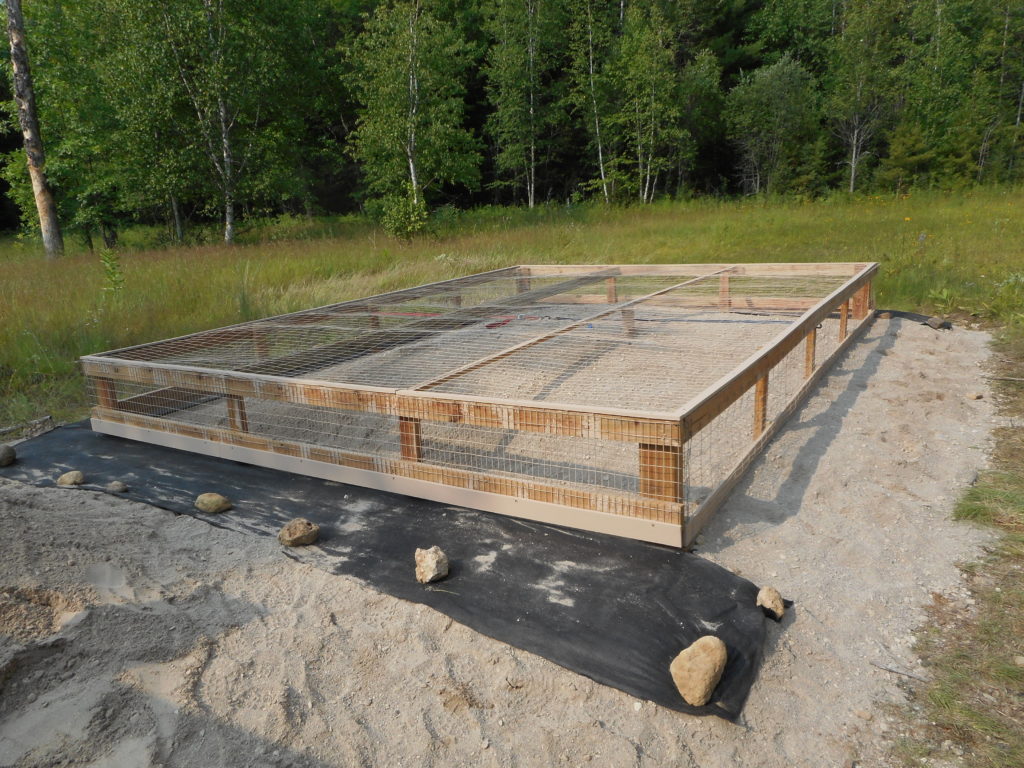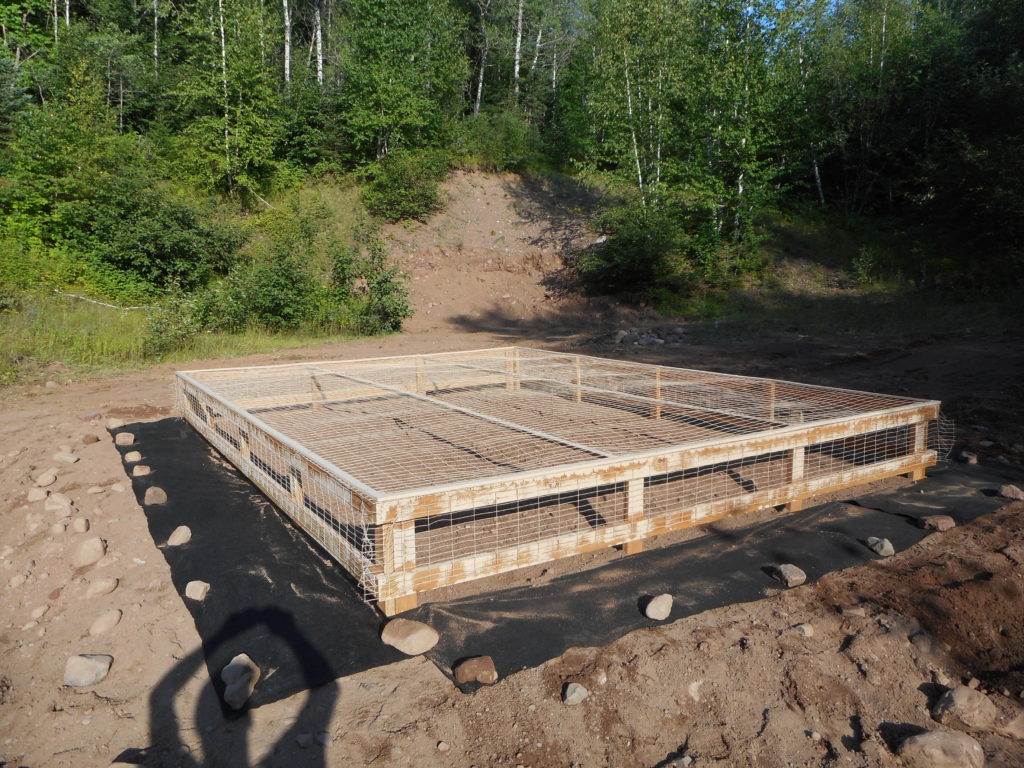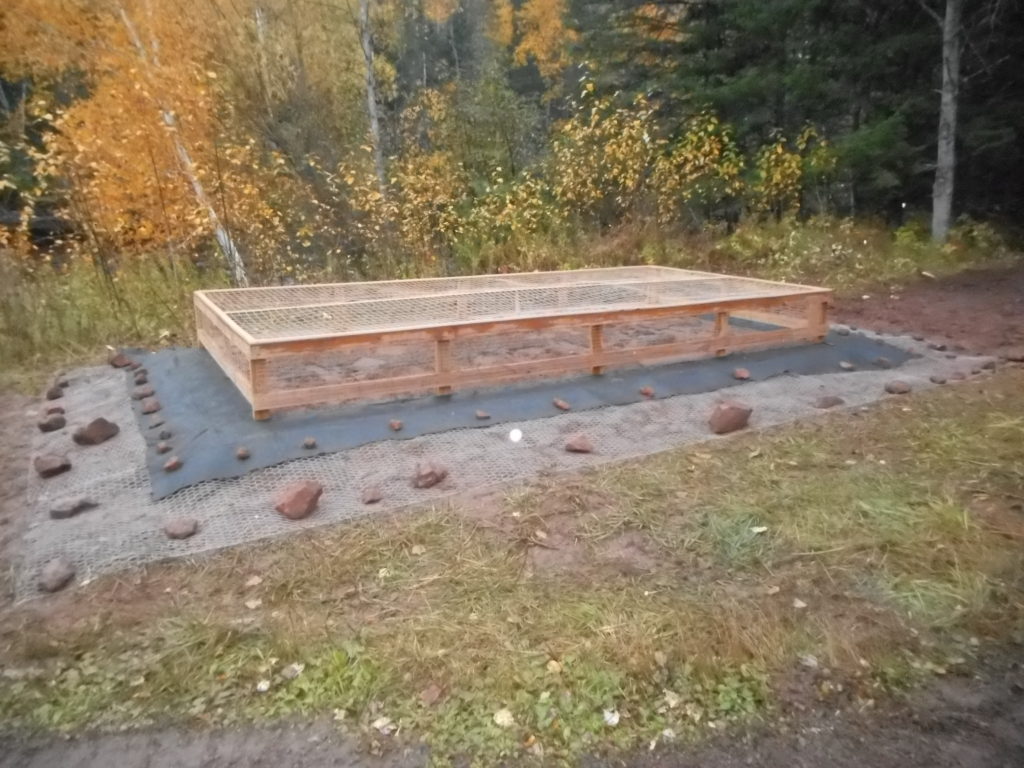 We now have 28 nesting sites scatted across nine counties in Northern Wisconsin, 24 equipped with electric fences, three nest boxes and one unfenced site.
Nesting Success
This year was our best year for nest hatch rates (no. of nests hatched vs. no. of nests laid) since the nest site program began in 2009. The exciting part was that 2018 was our previous best year. This was a surprise for us, as the nesting season in 2019 started late and hatching occurred earlier than normal, despite having near normal temperatures across northern Wisconsin. Precipitation was also above normal, which tends to reduce soil temperatures, that in turn, typically slows embryo development. While we are not sure how to make sense of these results, we are not complaining! We added 10 nest sites to our list of intensively monitored sites in 2019, bringing the total to 14 sites, representing 50 % of our total nest sites (see Slide 1 and Table 1 below). The monitoring showed that 2019 produced the highest number of Wood Turtle hatchlings. While that increase could be expected since we add more sites each year, the average number of hatchlings per nest site was at an all-time high of 35/monitored site (n=14). Our previous high was 33 hatchlings per site (n=4) in 2015.
Slide 1. Results of four nest sites intensively monitored from June to early October since 2015 (G. Kessler).
Table 1. Nest site monitoring for 10 nest sites in northeastern Wisconsin
| | | | | |
| --- | --- | --- | --- | --- |
| Site No. | Total Eggs | Hatched | Infertile | Died in Egg |
| 1 | 112 | 100 | 12 | |
| 2* | 29 | 26 | 1 | 2 |
| 3** | 35 | 35 | | |
| 4** | 11 | 2 | 9 | |
| 5 | 72 | 50 | 11 | 11 |
| 6 | 0 | | | |
| 7 | 50 | 50 | | |
| 8 | 36 | 33 | 2 | 1 |
| 9 | 0 | | | |
| 10 | 0 | | | |
| Totals | 345 | 296 | 35 | 14 |
* Eggs were not laid at the site. The eggs were translocated from nearby roads.
** Nesting results for these sites are likely inaccurate. Five known nests were unaccounted for during hatching due to rainfall and nature of the substrate at these sites. Based on hatching success on other sites, we estimate that 40 hatchlings were not accounted for between these two sites.
Flood Damage
We experienced another major flood event in Marinette County in 2019, making it the 6th major flood on this river since spring, 2016. We were initially inclined to bail on the site this spring because of the damage, but after thinking it through we decided to make some on the spot repairs that shrunk the nest site footprint but offered some hope for this season and hopefully beyond. The number of nesting females was down at this site compared to previous years, but we had five Wood Turtles nest in the site. If no additional flooding occurs during the spring of 2020 we plan to make our spot repairs more permanent. See photo of the flood damage below.